Chris Long's donations help send The ZONE youth on various outings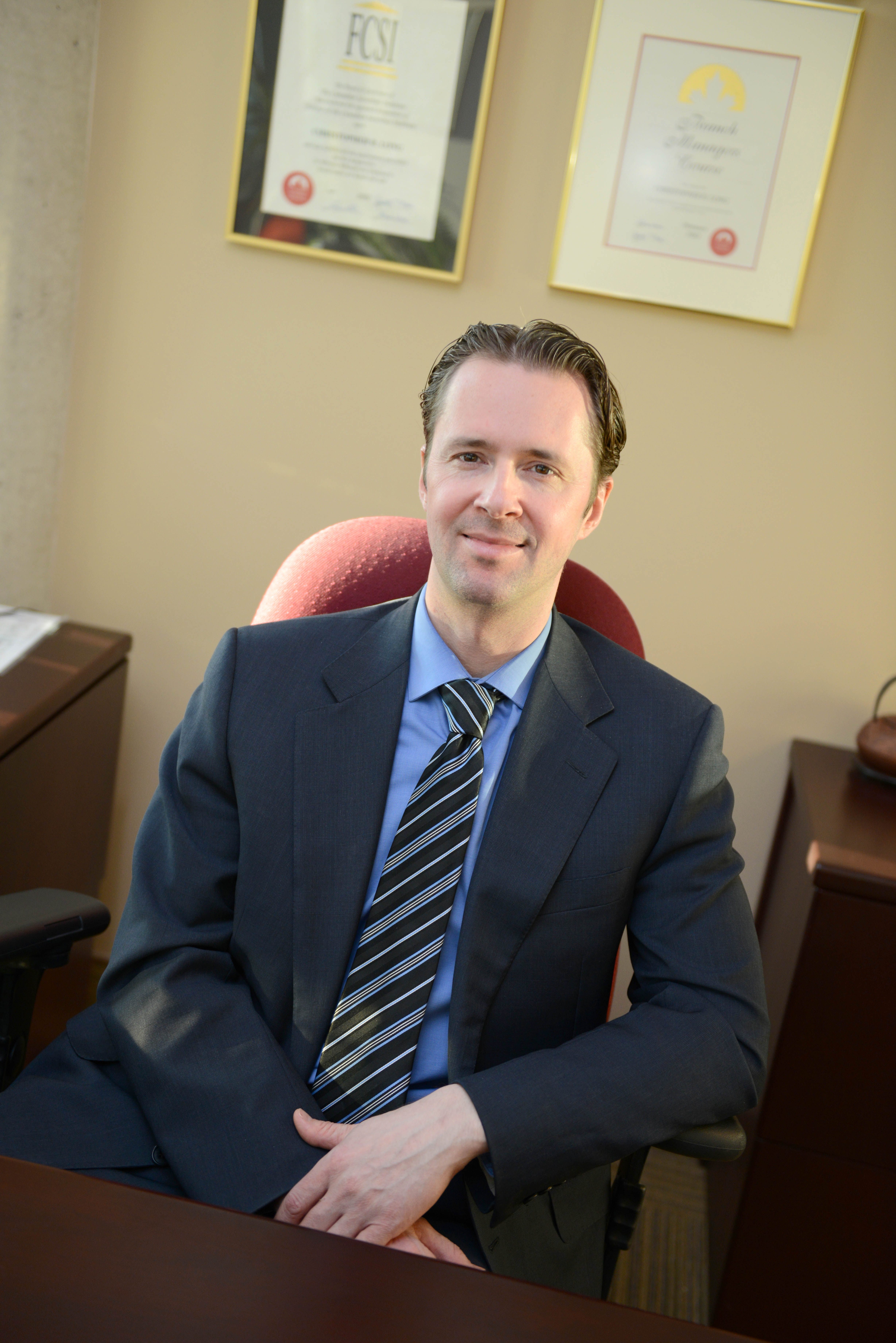 "There's more than Chris Long and four walls," says Chris Long, Investment Advisor at CIBC Wood Gundy in Kanata. The statement is defended by Long's continuous contributions to the WOCRC and his community.
An avid volunteer and donor, Long has a made a significant impact on the young people of Kanata. Since 2009, Long has donated his commissions as part of CIBC's Children's Miracle campaign – totaling $8,774.02 – to The ZONE, the WOCRC's youth drop-in. Every year on the brink of the holidays, Long and his colleagues donate their commissions to various children and youth-related initiatives.
Donating to youth makes him happy, he says. "I feel like it's something everyone should do."
The ZONE feels his support. Manager of Child and Youth Programs Mia Doré says, "The youth wouldn't be able to participate in outings if it weren't for these donations."
In addition to his monetary donations, Long has donated time and energy to The ZONE.
Long says he has always volunteered and is always seeking opportunities. He's helped with city clean-up initiatives as well as sponsored local hockey teams – most of which are a one-time, yet annual, commitment. He was looking for more recurring opportunities to which he could contribute regularly.
Originally interested in volunteering as a Meals on Wheels driver, Long learned about The ZONE while speaking with Julie McKercher, then Community Youth Worker, who helped pioneer The ZONE. "[He] was one of the very first volunteers assigned to The ZONE," explains McKercher. "His commitment to the youth even at that time was deep and apparent. He has continued to be such an asset to the organization."
Long volunteered twice a week for about two years but had to stop due to scheduling conflicts. "I could no longer show up at The ZONE physically," explains Long. "So I asked myself, 'How can I take part in another way?'" Long continued to contribute to The ZONE in the ways he could.
While volunteering, Long took a few courses on youth-related issues, such as youth mental health. "I think I appreciated [volunteering] more," says Long. "I could see certain signs when I came back from the course. The more I became aware, the more I could reach out."
The ZONE, located in Kanata North and Kanata South, is a weekly drop-in for youth aged 12 to 18 to meet new people and get connected to community resources and short-term counselling.
"You get the importance of [The ZONE's] space, that escape," continues Long. "It's a really fun space."
Long's commitment isn't limited to The ZONE. Since 2009, he has helped out at BBQs, set up tables at events and recently served drinks at the WOCRC's last Open House in September 2015.
"We are so appreciative of people like Chris who give so much to their community," says Cathy Jordan, Executive Director of the WOCRC. "Both in terms of their dollars and their precious time.
As for the future, Long hopes to be able to volunteer for The ZONE again. "I want to be in on the action," he says.