Its a Wrap Studio & Spa owner donates makeovers to Chrysalis House residents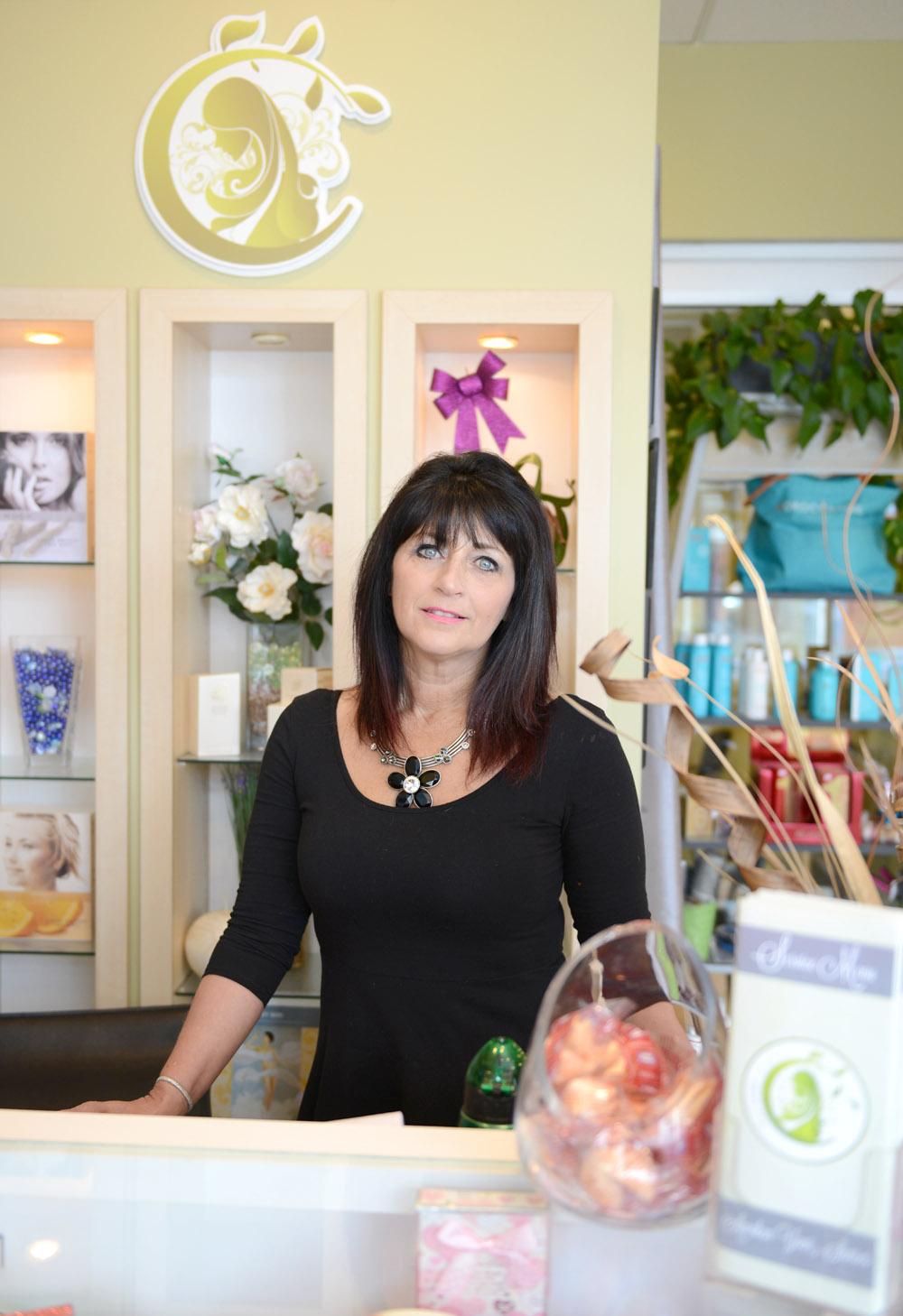 An unusual yet fortunate connection between a salon and a women's shelter has led to many smiles from shelter residents' faces.
Jennifer, a stylist from Its a Wrap, was completing her placement at Chrysalis House, the WOCRC's women's shelter, while studying social work at Carleton University. Jennifer asked Kimberly Glover, owner of Its a Wrap since June 2014, to host an evening for the women staying at the shelter.
"Absolutely," says Glover. "If [all salon staff are] in, then I'm more than happy to host it here."
Though the evening did not take place due to scheduling conflicts, the idea led the way for a relationship between Its a Wrap and Chrysalis House. For about a year and a half, Glover's team of stylists and estheticians have been donating time, services and materials to shelter residents.
"They are a great team and were all on board," explains Glover. "I wouldn't be able to do it without them. They are a compassionate group."
The Chrysalis House residents are selected by shelter staff based on their availability and need. On average, one woman per month is chosen to receive a service of her choice from the salon.
"If [a resident] wants a pedicure, and that's what's going to make her feel good, then why not?" asks Glover. "They could choose the services within reason."
The women aren't the only ones benefiting from these acts of kindness. Glover explained that it's empowering for herself as well. The first resident who received services as part of this relationship requested a makeup application. "That's what she wanted and she left feeling totally elated," says Glover. "She was going out that evening to meet some of her friends and she felt really good about herself." Since then, the salon provided services to dozens of shelter residents.
Wanting to make a bigger impact, the salon ambitiously decided to pamper all the residents before Christmas of 2015. Despite being one of the busiest times of the year for that industry, Glover's team provided services to 12 out of 13 residents. "We knew that their focus would be on their kids and family, so we wanted to make them feel good," explains Glover.
Manager of Chrysalis House Martine Dore has seen the impact firsthand. "The other women would wait with anticipation for the lucky woman of the day to return and they would make a fuss over her and let her know how fabulous she looked," says Dore. "While we know that a woman's beauty is on the inside, feeling good about yourself is important to your self-esteem."
Glover can relate to this. Having raised her kids on her own during periods of her life, she knows that many women tend to put themselves last.
She explains, "On airplanes you're instructed to put your mask on first, even before you put it on your child, and as women – as moms – we tend to forget that."
Dore says it's been a significant morale booster for those who received Its a Wrap's services free of charge. "I have seen women who had not had a professional haircut come back from the salon absolutely over the moon with delight in their new look," says Dore. "It has significantly lifted the women's spirits and sparked their feelings of self-worth."
The experience of abuse from an intimate partner or relationship can be devastating to a woman's feelings of self-esteem. Feeling good about how you present yourself to the world can help you face life challenges with more confidence. Dore sees glimpses of confidence in the women when they return from the salon.
"Over and over again, we heard from the residents that they absolutely loved not only their new look, but the entire experience with Kimberly and the Its a Wrap salon," says Dore.