We offer general caregiver support groups and support groups specifically for caregivers of individuals experiencing dementia-related disorders.
Dementia Caregiver Group:
2 MacNeil Court, Kanata
The third Tuesday of the month from 2 to 3:30 p.m.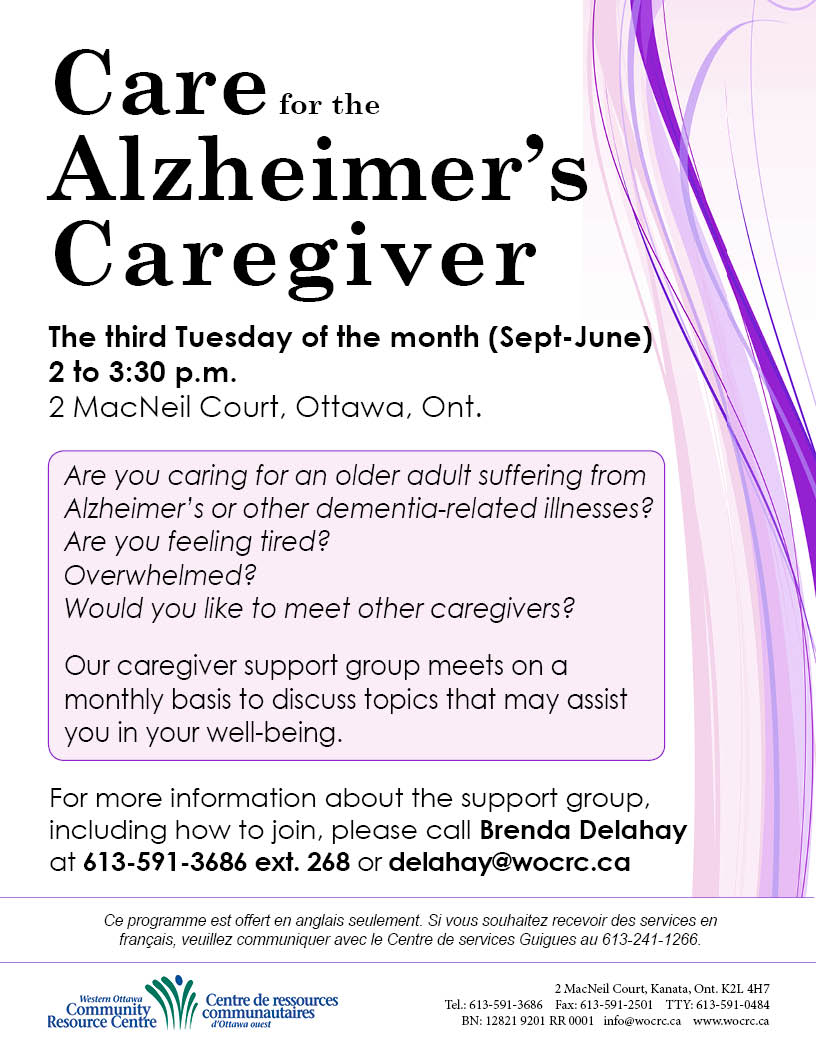 College Square Loblaws (Community Room), Ottawa (1980 Baseline Road)
The second Friday of the month from 10:30 a.m. to 12:30 p.m.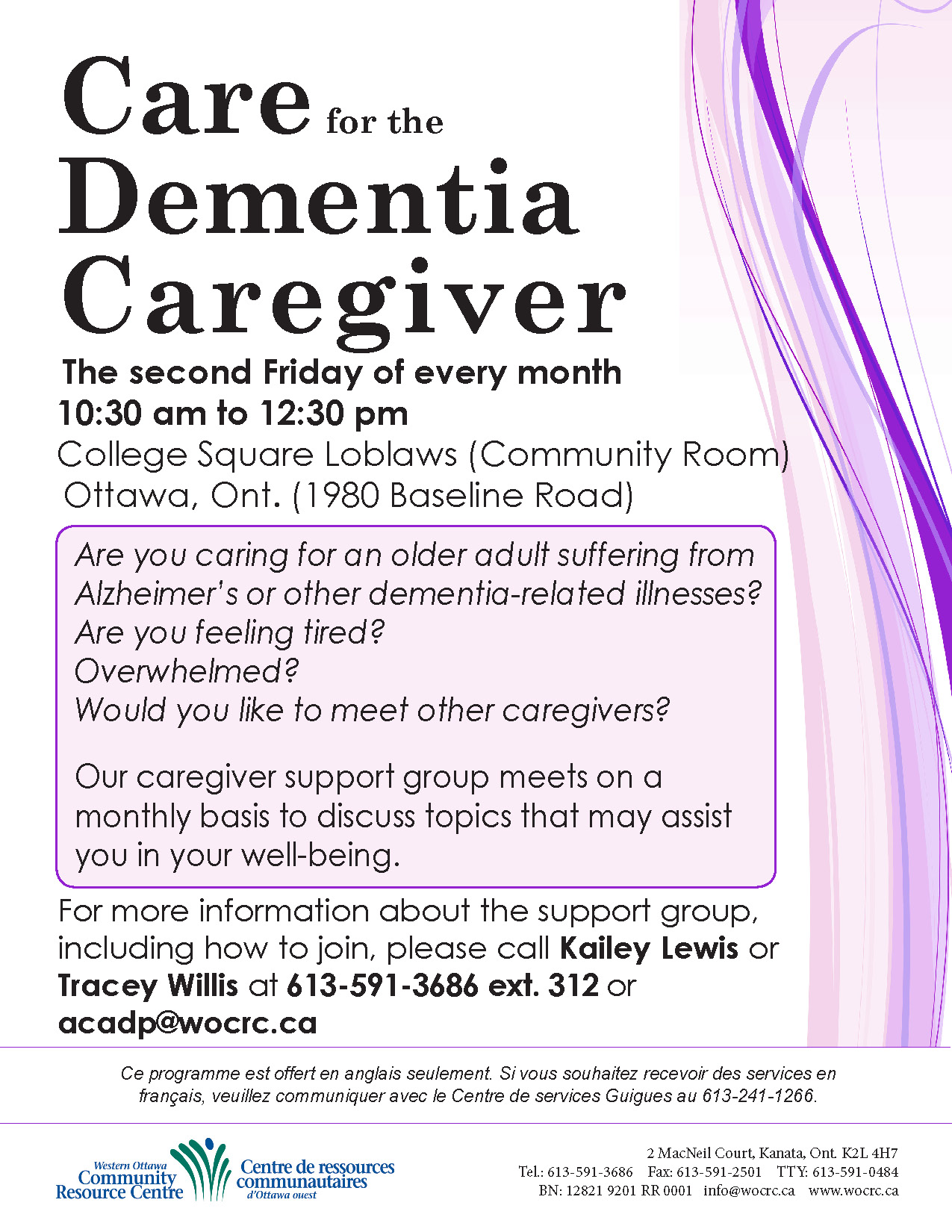 General Caregiver Support Group:
3865 Old Richmond Road, Nepean
The first Thursday of the month from 1 to 3 p.m.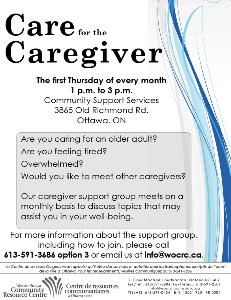 West Carleton Caregiver Support Group:
Carp Commons Retirement Village
458 Donald B. Monro Dr. Carp, Ontario (last Tuesday of each month) 1 p.m. – 3 p.m.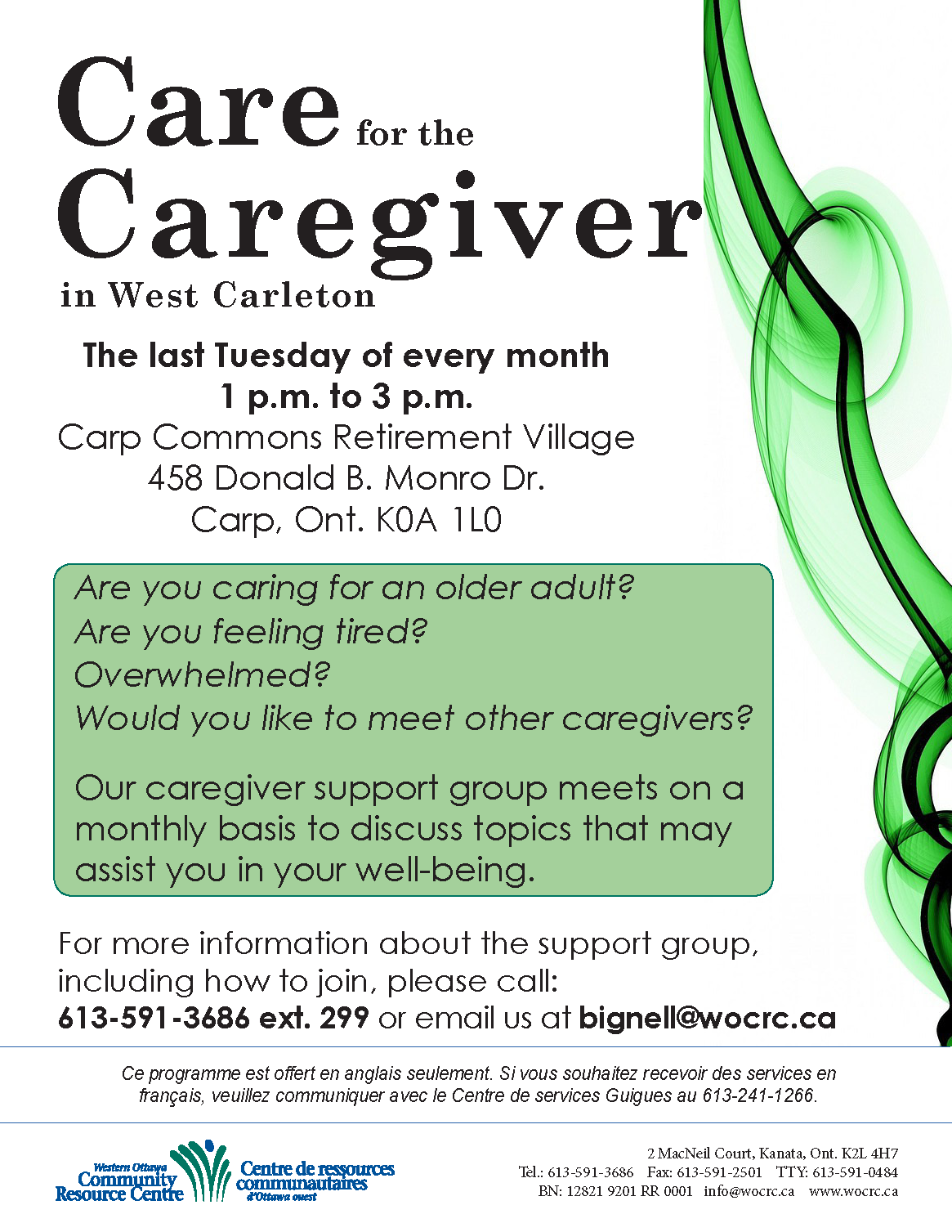 If you live outside of Kanata, Nepean and West Carleton, please use Caredove to find the nearest provider of this service.
Related Programs and Services