The Board of Directors, on behalf of the membership and general community, governs the WOCRC through continually improved leadership with respect to values and vision. In addition, the Board of Directors establishes and records policies for the direction and good management of the WOCRC.
Board of Directors 2023-2024
Chair: Mike Brown
Vice Chair (Finance): Chris Booth
Vice Chair: Kyle Gordon
Vice Chair: Kirsta MacIsaac
Executive Director: Leigh Couture
Directors
Parmod Chhabra
Mike Coxon
Roger Farley
Divya Jhunjhunwala
Greg Kung
Eileen McNamara
Jan Skora
Brandon Vale
Marianne Wilkinson
---
Mike Brown, Chair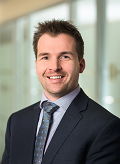 Mike Brown is the Director of Finance with the Canadian Wireless Telecommunications Association (CWTA).
Mike is committed to the community. When he isn't volunteering in his children's various sports and activities, he is involved with several community organizations. Currently, he is the Chair of Stonewick Heights, a non-profit housing complex in Kanata.
Mike holds an advanced diploma in Business Administration with a Major in Accounting from Algonquin College. Currently Mike is enrolled in the Nonprofit Management program through the British Columbia Institute of Technology.
---
Chris Booth, Vice Chair (Finance)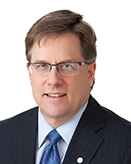 Chris Booth is an experienced leader in Business Banking with a demonstrated history of over 38 years in the financial services industry, leading diverse teams in varied geographic markets. Experienced in technology banking, real estate financing, diversified industries financing and in the servicing and advising of not-for-profit and public sector organizations. Throughout his career he has been active in project management, strategic planning, risk management and business development.
Chris is committed to the communities he has worked in acting as a brand ambassador, community fundraiser and a board member for several local charities.
Chris is a graduate of the Carleton University Sprott School of Business with an Honours B.Commerce.
---
Kyle Gordon, Vice Chair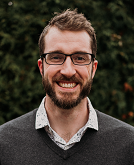 Kyle Gordon completed his Bachelor of Science in Health Sciences and Master of Science in Health Sciences (Human Kinetics) at the University of Ottawa. He currently works as a Research Specialist with the Canadian Forces Morale and Welfare Services.
Kyle was born and raised in Ottawa and has been actively volunteering in different roles in his community for many years, including mental health support and coaching minor hockey. Kyle is intent on contributing to a healthy community for all residents and is particularly passionate about addressing the needs of rural residents in Western Ottawa. Kyle now lives in Richmond with his wife, daughter, and twin boys.
---
Kirsta MacIsaac, Vice Chair
Kirsta MacIsaac has 30 years experience in healthcare with the Canadian Armed Forces. Having worked in the healthcare sector across the country and internationally, she brings diverse experience in working with both urban and rural communities. Kirsta holds a Bachelor of Science in Nursing from University of British Columbia, a Masters of Business Administration from Athabasca University, as well as post-grad studies in executive healthcare management and in program development. She's commanded regional Canadian Forces Health Services Centres in Alberta, Quebec, and New Brunswick. Currently, Kirsta holds a senior portfolio with the Canadian Forces Health Services Headquarters.
Kirsta's volunteer experience includes work with vulnerable youth, directorship on a community health board as well as directorship to a military community resource centre.
Kanata has become home and has served as the home base to Kirsta, her husband and her two children over the recent years of their military service.
---
Leigh Couture, Executive Director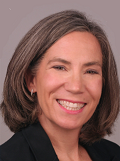 Leigh Couture brings knowledge and experience from several senior level social service roles in Ottawa, including as the Director of Community Health Services at Pinecrest-Queensway Community Health Centre and as the Joint Associate Executive Director at Youturn Youth Support Services and Roberts/Smart Centre.
She is a fantastic fit, having a proven track record of advocating for health, mental health, children and youth, seniors and employment services. Leigh has a strong commitment to community and equity as exemplified in her past work, volunteerism, certifications, education and affiliations. To this position, Leigh brings direct knowledge of community development and reducing access barriers for marginalized residents in low income and social housing neighbourhoods. Her insight into the local issues and relationships with many key funders, partners and residents will be an asset for WOCRC.
---
Parmod Chhabra, Director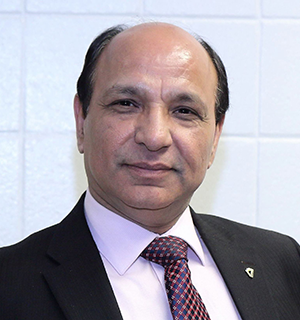 In 2019 Parmod retired from the provincial government, after working with the Ministry of Community and Social Services for 32 years. During his career, Parmod was involved with social services programs, policy development and implementation for underrepresented populations and youth. He holds Bachelor and Masters degrees in Finance and has extensive experience in working with the public, lawyers, media, all levels of government, First Nations agencies, community agencies, advocacy groups and financial organizations.
Over the past 30+ years, Parmod has worked with several Community Boards and organizations and managed government-funded projects in the fields of mental health, children and youth programs and services to our seniors. Parmod has received several Ontario Volunteer Service Awards for his years of leadership and community service.
Parmod is a committed leader in the community and recently started the Care & Share Ottawa group to help members of the Ottawa community connect and share information and services during the COVID-19 pandemic. He is a grandfather to three young children who keep him very busy in his spare time.
---
Mike Coxon, Director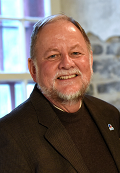 Mike Coxon has thirty years of leadership service experience with organizations providing community health and social services. He has worked as a community developer in Metro Toronto and Alberta, and taught in the Developmental Services Worker programme at Georgian College.
Mike founded Third Sector Consulting in 1990, working with voluntary organizations on board development and strategic planning. He also spent nearly a decade as CEO of the Mills Community Support Corporation, which provides services to adults with disabilities and seniors, as well as social housing in Lanark County and Almonte. He is an active volunteer who is committed to using his extensive experience to help build inclusive, healthy, and welcoming communities.
---
Roger Farley, Director

Roger Farley is currently Executive in Residence at the University of Ottawa's Official Languages and Bilingualism Institute, and the university's Professional Development Institute. He has over thirty-five years of experience working for the federal government, including the Royal Commission on Aboriginal People, the Canadian Sport Policy, the Official Languages Support Programs at Canadian Heritage, and as Executive Director of the Official Language Community Development Bureau at Health Canada.
Roger has always been very involved as a volunteer in his community. In 2011, he received the Public Service Award of Excellence from the Clerk of the Privy Council for Service to Canadians. He is on the Board of the Maison de la francophonie d'Ottawa, a community organization whose mission is to offer services in French to the 28,000 Francophones living in the west of the city of Ottawa.
---
Divya Jhunjhunwala, Director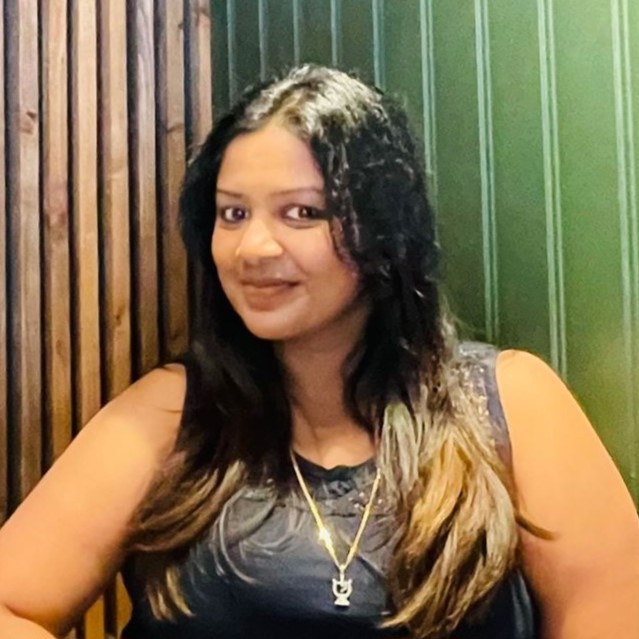 Divya Jhunjhunwala is a Sales Lead at Microsoft who has been in the IT industry for 15 years. She is originally from India and moved to Canada in 2018. She has always had a desire to give back to society, which led her to work for Microsoft in serving the Public Safety and Justice Accounts. However, her urge to give back did not stop there.
Divya Jhunjhunwala founded Aadyaa Foundations, a non-profit organization focused on helping youth and women with male allies. The foundation runs several programs aimed at empowering and supporting these groups. Through Aadyaa Foundations, she hopes to make a positive impact on society.
In addition to Aadyaa Foundations, Divya Jhunjhunwala also founded ResPanache Events Inc., an events company. She is passionate about organizing various events and has been doing so since she was 13 years old. Her events include Indian weddings, get-togethers, festivals, concerts, and networking events. Through ResPanache Events Inc., she hopes to continue her passion for organizing events while also making a difference in the community.
Overall, Divya Jhunjhunwala is a dedicated individual who is passionate about giving back to society. Her work in the IT industry, as well as her non-profit and events companies, demonstrate her commitment to making a positive impact in the world.
---
Greg Kung, Director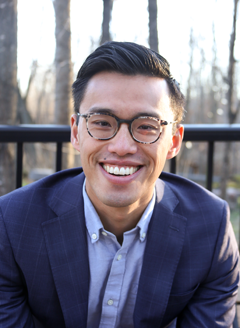 Greg Kung brings an extensive background in public policy and public service. He brings over seven years in senior positions within the federal government and Parliament Hill including positions with the Minister of Finance, President of the Treasury Board and Leader of the Government in the Senate.
Greg also currently serves on the frontlines of healthcare delivery as a paramedic in Lanark County while also running a health policy consulting firm that seeks to deliver tangible policy and communication results for medical stakeholders. He has served as the Director for Policy and Government Relations for the Ontario Paramedic Association and continues to be active on other boards for health-focused charities.
He also was one of the youngest ever to be appointed to the Ontario Parole Board and Criminal Injuries Compensation Board. He currently serves as a part-time member with the Ontario Parole Board and License Appeal Tribunal.
Greg holds a combined double major (Honors) in political science and economics with a minor in global history from Mount Royal University and the King's University.
Greg is a staunch West Ottawa advocate and proudly lives in Woodlawn with his wife.
---
Eileen McNamara, Director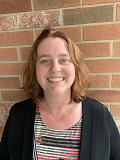 Eileen McNamara holds a Master of Science degree in Occupational Therapy from Toronto University. For over twenty-five years she has collaborated with adolescents and adults with complex health challenges, facilitating achievement of optimal function and independence. She has worked widely in the far west end of Ottawa where she is well versed with local community resources and health and social services. Eileen has a rich clinical background advancing health promotion and healthcare improvement processes and has extensive familiarity with adapting programs to reduce health inequities and meet the needs of different backgrounds, cultures, and communities.
Eileen is currently employed as a Practice Leader with the Ottawa Hospital Rehabilitation Centre where she focuses on supporting collaborative health care with internal and external stakeholders, participating in policy and procedure development, and implementing a quality management program. In addition, she is an Accreditation Reviewer with the OTA & PTA Education Accreditation Program of Canada.
Eileen and her husband John live in Kanata where their three children attend school in the francophone education system.
---
Jan Skora, Director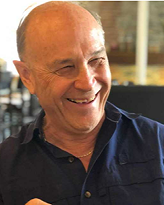 Jan Skora has close to 50 years experience as a senior executive in the federal public service as well as a strategic regulatory and government-relations advisor to Canadian and US wireless/satellite telecom companies.
He has experience as President of his 329-unit condominium Board of Directors and in cooperation with similarly minded volunteers, is organizing a Naturally Occurring Retirement Community (NORC) involving other condo buildings in the area in which he lives.
He has been an active volunteer with Meals on Wheels in Ottawa as well as west Ottawa for over a year.
Jan holds a Bachelor of Electrical Engineering Degree from Carleton University.
---
Brandon Vale, Director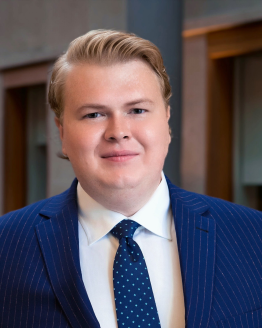 Brandon Vale is currently a Juris Doctor (JD) Candidate at the University of Ottawa, where he is actively interested in corporate law, health law, and corporate governance.
A graduate of the Honours Bachelor of Business Administration program at Wilfrid Laurier University, Brandon is an active community member with experience serving on several not-for-profit boards, including the Wilfrid Laurier University Board of Governors.
Adding to his governance experience, Brandon has professional work experience in both the private and public sectors, including working for the Ontario Public Service, the federal government, and a large public accounting firm.
---
Marianne Wilkinson, Director

Marianne Wilkinson (née Berton) was born in Ottawa and raised in Ottawa and Calgary. She has a degree in Honours Geography from Trinity College, University of Toronto, and a Masters in Management Studies from McGill.
Marianne won her first municipal election as a Councillor in March Township in 1969, and became the first Mayor of the new City of Kanata in 1978. She has spent 29 years in public office and was one of the first residents of Kanata, having been involved in its growth and development for 50 years as both an elected official and a volunteer. She has helped found or run multiple community organizations, including the Kanata Food Cupboard, the Community Resource Centre, the Blue Heron Co-op, and local and national Boards for the Canadian Federation of University Women and the National Council of Women. She has been a mentor for those interested in municipal affairs as well as running workshops and seminars, and communicates frequently with residents of Kanata North.
Marianne's awards include the Y Woman of Distinction award for Lifetime Achievement in 2005, the Queen's Golden Jubilee medal, the women in the air force medal, and the Ottawa Council on Aging's Celebrating Seniors Award. She has been married to her husband Bob for 56 years and has 3 grown children and 4 granddaughters.