The Board of Directors, on behalf of the membership and general community, governs the WOCRC through continually improved leadership with respect to values and vision. In addition, the Board of Directors establishes and records policies for the direction and good management of the WOCRC.
Board of Directors 2020-2021
Chair: Barbara Lippett
Vice-Chair: Carolyn Johannes
Vice-Chair: Gina Grosenick
Past President: Tim Howe
Executive Director: Michelle Hurtubise
Directors
Chris Booth
Mike Brown
Mike Coxon
Daniel Dickin
Robert Drummond
Roger Farley
Rouba Fattal
Kyle Gordon
Kirsta MacIsaac
Eileen McNamara
Marianne Wilkinson
---
Barbara Lippett, Chair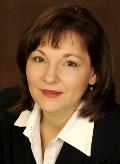 Barbara Lippett is a corporate/commercial lawyer and for over two decades has been advising clients on the acquisition, development, commercialization, transfer, protection and management of technology and intellectual property assets. Her clients range from early stage companies to Fortune 500 multi-national professional services firms; from federal Crown corporations to highly regulated financial institutions. She is a trusted advisor on domestic, cross-border and multi-jurisdictional complex strategic transactions, responsible for confirming compliance with and adherence to corporate policies, applicable legislative and regulatory requirements and industry best practices.
Prior to embarking on a legal career, Barbara was a management consultant with two global information technology consulting firms. She also held positions as a policy analyst and program officer with the Federal government and the House of Commons of Canada.
Barbara actively supports the health and wellness of the communities in which she and her family work, live, learn, and play. In addition to her position of Board Chair of the Western Ottawa Community Resource Centre, she currently sits on the Board of the Queensway Carleton Hospital Foundation (immediate past-Chair of the Governance Committee and Corporate Secretary).
Barbara earned her J.D. from Western University (London, Ontario), and her M.A. (Public Administration) and B.A. (Hon) each from Carleton University (Ottawa). Barbara resides in Kanata with her husband, Peter, and her daughter and son.
---
Carolyn Johannes, Vice-Chair
Carolyn is a Chartered Professional Accountant (CPA), Certified General Accountant (CGA) who has recently returned to Kanata. Carolyn holds a Bachelor of Commerce with a specialization in Accounting from the University of Ottawa. Her career has focused on government and non-profit organizations. Carolyn currently works as a public servant with the federal government. She offers expertise in budgeting and the management of financial resources. She has volunteered in various capacities, with the objective of making positive contributions to the community in which she resides.
---
Gina Grosenick, Vice-Chair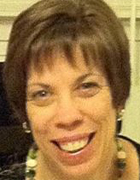 Georgina Grosenick holds a Ph.D. in Communication from Carleton University and an M.A. and B.A. (Hons) from the University of Calgary. She currently serves as an adjunct professor at Carleton University and communications consultant and project manager for various non-profit and community organizations.  She brings 20 years' experience working in the non-profit sector as a lobbyist, communicator, executive, and project manager. She also has extensive experience working with and advising Boards and committees, managing government funded projects and research, cultivating relationships with government officials, navigating and communicating within the political process and working with volunteers.
---
Timothy Howe, Past President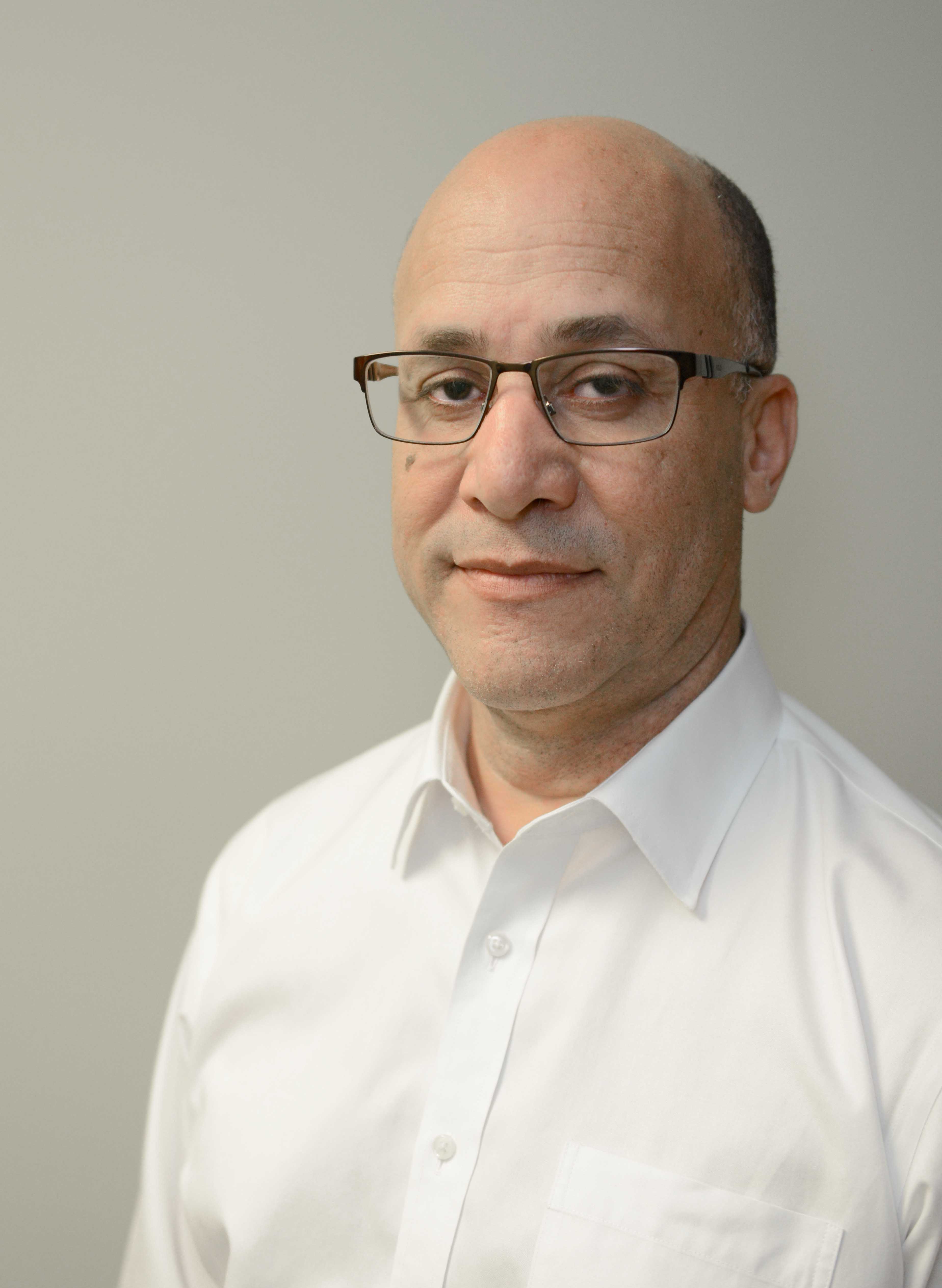 Tim Howe brings over 30 years' experience in the health care sector, having held senior roles with the HAE Canada, Canadian Medical Association, the Ottawa Hospital Department of Anesthesiology and Canadian Blood Services.
Tim brings to the WOCRC expertise in strategic planning, risk management, advocacy and partnership development. Tim believes in giving back to his community having previously served as an elected member of the Board of Directors with Bruyère Continuing Care and Personal Choice Independent Living.
Tim has a Bachelor of Science and Master's degrees in Health Education (Dalhousie University) as well as a Master of Public Administration (University of New Brunswick) and an MBA (University of Edinburgh).
As the National Coach and Coordinator of Canada's Wheelchair Tennis team, Tim coached Canada's first-ever entry in the Paralympic Games held in Barcelona Spain in 1992. Tim and his wife Louise reside in Stittsville.
---
Michelle Hurtubise, Executive Director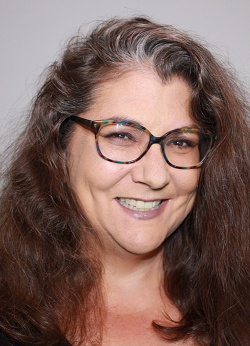 Michelle brings close to 30 years experience working with community-based health and social services, including time spent with community health centres (CHCs), child and youth mental health and the violence against women sectors.  She brings a passion for health equity, community development, and social justice to all of her work. Michelle believes in working jointly with clients, community members, volunteers and staff to plan and deliver services that meet the unique needs of those that we serve.
Outside of her day to day work, Michelle has been active on numerous boards of directors in accreditation, child welfare, violence against women, and the non-profit sector generally. She is committed to volunteering and is currently an active volunteer with the Loran Scholars Foundation and Up With Women. She is also the Board Chairperson with the Canadian Centre for Accreditation.
Michelle holds a Masters in Health Science (Health Administration) from the University of Toronto, and is a certified Organizational, Relationship and Systems Coach from the Centre for Right Relationship and a certified NeuroTransformational Coach from BeAbove Leadership Coaching.
---
Chris Booth, Director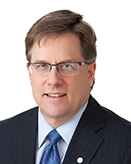 Chris Booth is an experienced leader in Business Banking with a demonstrated history of over 38 years in the financial services industry, leading diverse teams in varied geographic markets. Experienced in technology banking, real estate financing, diversified industries financing and in the servicing and advising of not-for-profit and public sector organizations. Throughout his career he has been active in project management, strategic planning, risk management and business development.
Chris is committed to the communities he has worked in acting as a brand ambassador, community fundraiser and a board member for several local charities.
Chris is a graduate of the Carleton University Sprott School of Business with an Honours B.Commerce.
---
Mike Brown, Director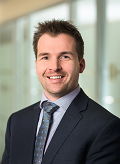 Mike Brown is the Director of Finance with the Canadian Wireless Telecommunications Association (CWTA).
Mike is committed to the community. When he isn't volunteering in his children's various sports and activities, he is involved with several community organizations. Currently, he is the Chair of Stonewick Heights, a non-profit housing complex in Kanata.
Mike holds an advanced diploma in Business Administration with a Major in Accounting from Algonquin College. Currently Mike is enrolled in the Nonprofit Management program through the British Columbia Institute of Technology.
---
Mike Coxon, Director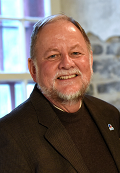 Mike Coxon has thirty years of leadership service experience with organizations providing community health and social services. He has worked as a community developer in Metro Toronto and Alberta, and taught in the Developmental Services Worker programme at Georgian College.
Mike founded Third Sector Consulting in 1990, working with voluntary organizations on board development and strategic planning. He also spent nearly a decade as CEO of the Mills Community Support Corporation, which provides services to adults with disabilities and seniors, as well as social housing in Lanark County and Almonte. He is an active volunteer who is committed to using his extensive experience to help build inclusive, healthy, and welcoming communities.
---
Daniel Dickin, Director

Daniel Dickin is a communications, policy, and human resources professional. He has nearly a decade's experience serving on the boards of non-profit community associations. When serving as the Director of Communications, he developed and implemented a non-profit riding association's communications plan. He has event planning and fundraising experience and also served terms as the association's President, Vice President, Secretary, and Financial Agent.
Daniel also spent six years working for two Members of Parliament on Parliament Hill. As a Communications and Policy Advisor, he was responsible for priorities such as communications planning, stakeholder relations, community outreach, parliamentary affairs, and policy development. He currently works for the provincial government and is also a Sergeant and Human Resources Supervisor with the Canadian Armed Forces.
Daniel has a Bachelor of Arts in law and political science from Carleton University and a Master of Arts in public administration from Athabasca University.
---
Robert Drummond, Director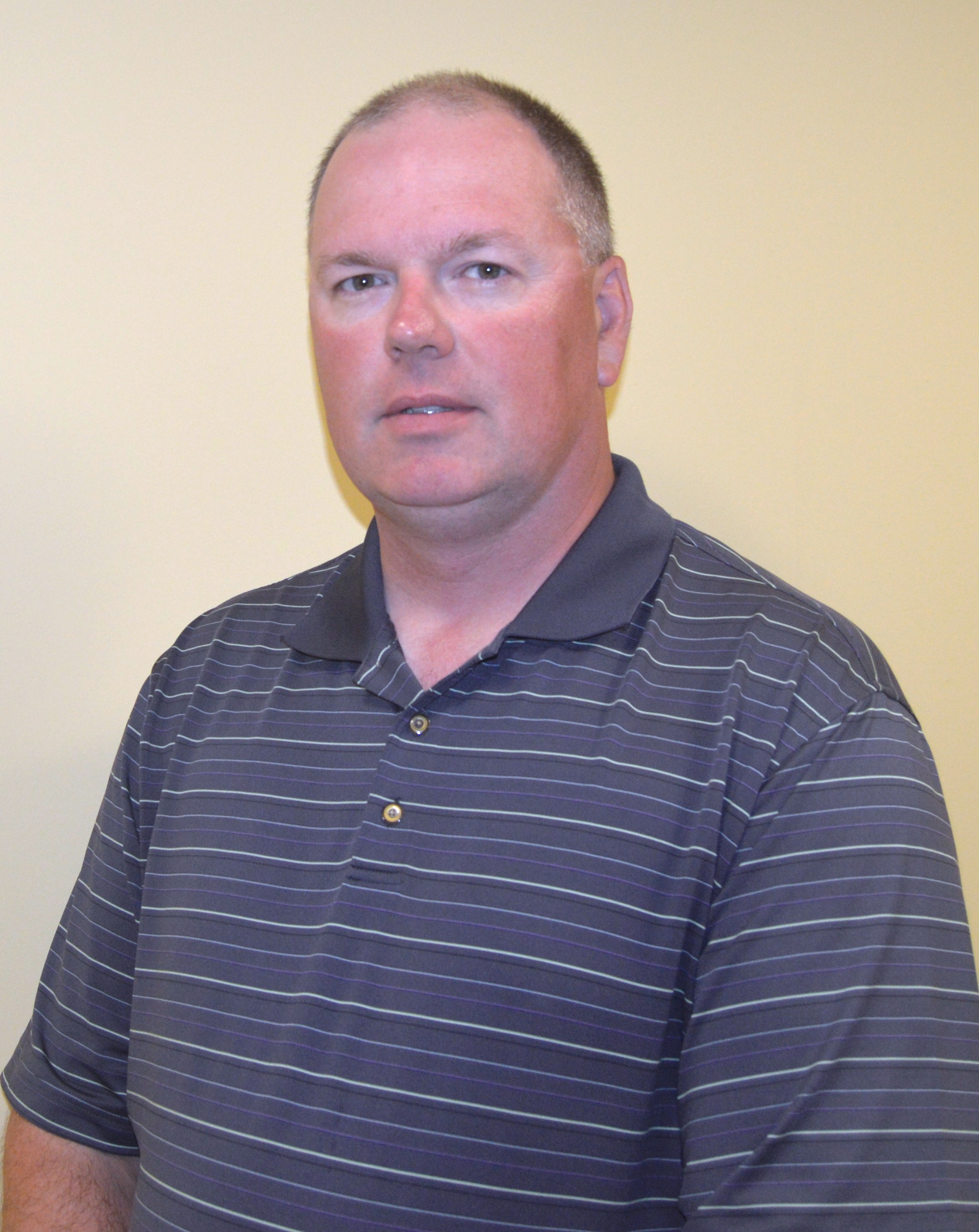 Robert Drummond holds Bachelor of Arts degrees in Law and Political Science from Carleton University. He is an Inspector with the Ottawa Police Service with strong ties to the Kanata-Stittsville community. Robert started his policing career in Kanata with the OPP working Patrol in Kanata, Goulbourn and West Carleton. After amalgamation of the Police Services, he continued working in Kanata and Nepean as a Neighbourhood Officer with OPS. He has extensive experience investigating violent crimes such as Robberies, Partner Assaults and Homicides. Prior to his current assignment, he led the Service Initiative Project that changed the Ottawa Police patrol deployment model to a more efficient front line deployment model to better serve the needs of the public. Currently, he is assigned as a Platoon Inspector to Frontline Operations.
---
Roger Farley, Director

Roger Farley is currently Executive in Residence at the University of Ottawa's Official Languages and Bilingualism Institute, and the university's Professional Development Institute. He has over thirty-five years of experience working for the federal government, including the Royal Commission on Aboriginal People, the Canadian Sport Policy, the Official Languages Support Programs at Canadian Heritage, and as Executive Director of the Official Language Community Development Bureau at Health Canada.
Roger has always been very involved as a volunteer in his community. In 2011, he received the Public Service Award of Excellence from the Clerk of the Privy Council for Service to Canadians. He is on the Board of the Maison de la francophonie d'Ottawa, a community organization whose mission is to offer services in French to the 28,000 Francophones living in the west of the city of Ottawa.
---
Rouba Fattal, Director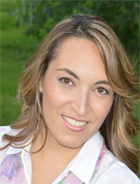 Rouba Fattal holds a PhD in International Politics and European Affairs from Leuven University, along with an MSc in International Relations from Montreal University, and a BA (Honours) in Political Science from McGill University. She is fluent in English, French and Arabic and brings more than 20 years' experience in community service. As a Board Director at the Rotary Club of Ottawa, she helped galvanize interest among its members to support Syrian refugees and helped raise funds to sponsor two families in Ottawa in cooperation with the Christ-Church Cathedral. She was a part-time Professor at the University of Ottawa, teaching political science, while running her own consultancy (Impact Policy) which offers research, advocacy and cross cultural education services. Currently, she is working as a Policy Analyst for the federal government in Ottawa.
---
Kyle Gordon, Director
Kyle Gordon completed his Bachelor of Science in Health Sciences and Master of Science in Health Sciences (Human Kinetics) at the University of Ottawa. He currently works as a Research Specialist with the Canadian Forces Morale and Welfare Services.
Kyle was born and raised in Ottawa and has been actively volunteering in different roles in his community for many years, including mental health support and coaching minor hockey. Kyle is intent on contributing to a healthy community for all residents and is particularly passionate for addressing the needs of rural residents in Western Ottawa. Kyle now lives in Richmond with his wife, daughter, and twin boys.
---
Kirsta MacIsaac, Director
Kirsta MacIsaac has 30 years experience in healthcare with the Canadian Armed Forces. Having worked in the healthcare sector across the country and internationally, she brings diverse experience in working with both urban and rural communities. Kirsta holds a Bachelor of Science in Nursing from University of British Columbia, a Masters of Business Administration from Athabasca University, as well as post-grad studies in executive healthcare management and in program development. She's commanded regional Canadian Forces Health Services Centres in Alberta, Quebec, and New Brunswick. Currently, Kirsta holds a senior portfolio with the Canadian Forces Health Services Headquarters.
Kirsta's volunteer experience includes work with vulnerable youth, directorship on a community health board as well as directorship to a military community resource centre.
Kanata has become home and has served as the home base to Kirsta, her husband and her two children over the recent years of their military service.
---
Eileen McNamara, Director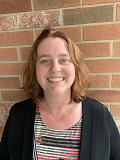 Eileen McNamara holds a Master of Science degree in Occupational Therapy from Toronto University. For over twenty-five years she has collaborated with adolescents and adults with complex health challenges, facilitating achievement of optimal function and independence. She has worked widely in the far west end of Ottawa where she is well versed with local community resources and health and social services. Eileen has a rich clinical background advancing health promotion and healthcare improvement processes and has extensive familiarity with adapting programs to reduce health inequities and meet the needs of different backgrounds, cultures, and communities.
Eileen is currently employed as a Practice Leader with the Ottawa Hospital Rehabilitation Centre where she focuses on supporting collaborative health care with internal and external stakeholders, participating in policy and procedure development, and implementing a quality management program. In addition, she is an Accreditation Reviewer with the OTA & PTA Education Accreditation Program of Canada.
Eileen and her husband John live in Kanata where their three children attend school in the francophone education system.
---
Marianne Wilkinson, Director

Marianne Wilkinson (née Berton) was born in Ottawa and raised in Ottawa and Calgary.  She has a degree in Honours Geography from Trinity College, University of Toronto, and a Masters in Management Studies from McGill.
Marianne won her first municipal election as a Councillor in March Township in 1969, and became the first Mayor of the new City of Kanata in 1978. She has spent 29 years in public office and was one of the first residents of Kanata, having been involved in its growth and development for 50 years as both an elected official and a volunteer. She has helped found or run multiple community organizations, including the Kanata Food Cupboard, the Community Resource Centre, the Blue Heron Co-op, and local and national Boards for the Canadian Federation of University Women and the National Council of Women. She has been a mentor for those interested in municipal affairs as well as running workshops and seminars, and communicates frequently with residents of Kanata North.
Marianne's awards include the Y Woman of Distinction award for Lifetime Achievement in 2005, the Queen's Golden Jubilee medal, the women in the air force medal, and the Ottawa Council on Aging's Celebrating Seniors Award. She has been married to her husband Bob for 56 years and has 3 grown children and 4 granddaughters.