Please note that due to the pandemic, Diners Club programming has been put on hold until further notice.
WOCRC, along with community volunteers, host a hot catered meal and social and educational gatherings for clients who are feeling isolated. Transportation can be provided if necessary for a fee of $10 (up to 30 km).
Please register at least seven days in advance. For further Information, registration and cancellation please contact:
For Kanata, Stittsville and the Nepean Crafty Seniors call 613-591-3686 ext 3
Heidi Wieler at 613-591-3686 ext. 327 or wieler@wocrc.ca for West Carleton Diner's Clubs in Kinburn, Carp and Galetta.
To join a Diners Club event, please click here.
Nepean Breakfast Club: Chances R Restaurant, 1365 Woodroffe Ave.
Last Wednesday of the month at 8 a.m.; pay as you order.
Flyer
Nepean Diners Club: Held at rotating venues
Second Wednesday of the month from 11:30 a.m. to 1:30 p.m.; pay as you order.
Flyer
Nepean Crafty Seniors: Julian of Norwich Anglican Church, 9 Rossland Ave.
2nd and 4th Mondays from 1 to 3 p.m.
Flyer
Stittsville Diners Club: Stittsville United Church, 6255 Fernbank Rd.
Third Tuesday of month from 12 to 2 p.m.; $10.
Flyer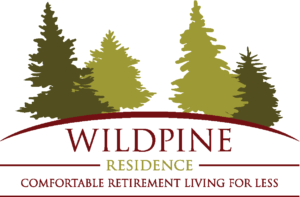 Kanata Diners Club: Kanata Seniors' Centre, 2500 Campeau Dr. (John Mlacak Hall C & D)
Flyer
West Carleton Diners Clubs: Held at rotating venues (Kinburn, Carp and Galetta)
Second and fourth Friday of the month from 11:30 a.m. to 1:30 p.m.; $10.
Flyer
Kinburn: Kinburn Community Centre, 3045 Kinburn Side Rd.
Second Friday of the month.
Carp: Huntley Community Centre, 2240 Craig Side Rd.
Fourth Friday in January, March, May, June, September and November.
Galetta: Galetta Community Association, 119 Darwin St.
Fourth Friday in April and October.
If you live outside of Kanata, Nepean and West Carleton, please use Caredove to find the nearest provider of this service.
Related Programs and Services