terra20 donates portion of sales from event to Chrysalis House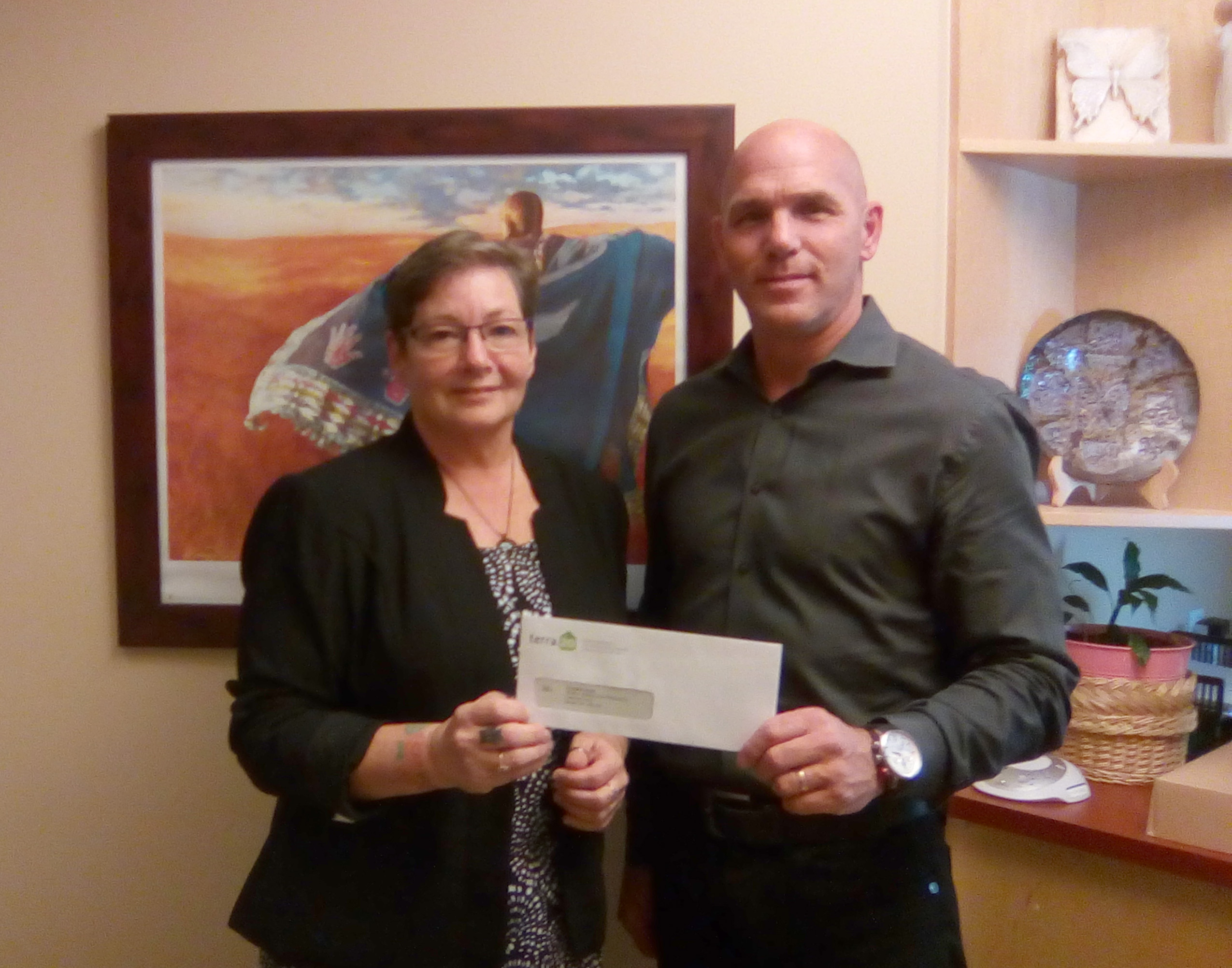 On behalf of the WOCRC's women's shelter, Chrysalis House, we would like to thank terra20 for their generous donation of $1,500.
terra20 donated a portion of its sales from its fourth anniversary event, Better Beauty Bash, held on Sept. 13.
In the picture: Martine Dore (left), Manager of Chrysalis House accepts cheque from Bill Stewart (right), President and Owner of terra20.